Our goal is to discover the root cause of dysfunction within your body! Unless an emergency, our doctors prefer one day to perform all diagnostics, X-rays, and health history to determine how to care for you and your family. Because of this, new practice members receive their first adjustment after the doctors have carefully reviewed diagnostics and correlated all of your findings.
New patient paperwork
All new patients are required to fill out and submit new patient intake paperwork. You may download it from our website, fill it out at home, and bring it with you on your first visit. This will save you approximately 20 minutes at the office.
Comprehensive exam
Welcome! This is a safe place to learn, build community, uplift others and take action with your health. We're excited to meet you and learn about who you are. We will discuss the layers of past and current health concerns, and identify your health goals. Please be prepared with short and long-term goals so we can build a plan to serve you best!
Diagnostic screening
We will perform a comprehensive assessment using our NASA-certified technology which allows us to evaluate your nervous system. Next, a detailed spinal exam is performed which helps us discover where spinal misalignments might be. Lastly, we will take X-rays, unless pregnant or a small child, to get an exact assessment of your spinal health.
After you have completed your day comprehensive exam, we will schedule a follow-up to review your diagnostics and results. Then, if appropriate, you will receive your first chiropractic adjustment.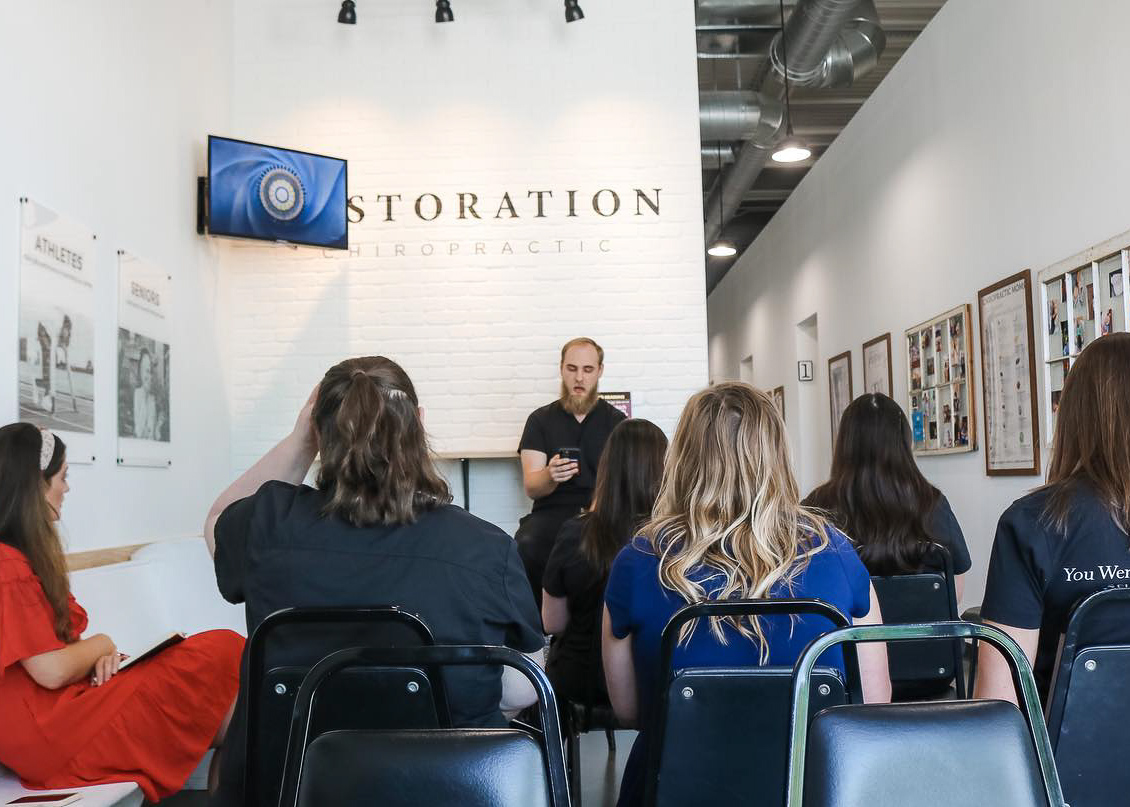 Doctor's report
This is your opportunity to learn about health, physiology, and how you'll improve under care with us. The doctors will explain our chiropractic technique, discuss expectations for care, and outline how to get the most out of your corrective care plan.
Individual review of findings
Our doctors will then review your comprehensive evaluation and present the best plan of action moving forward. A care plan will be created that is specific to your health, your needs, and your goals. We take everything into consideration when creating this care plan, including your health history, your current health concerns, and your assessment findings.
First chiropractic adjustment
We utilize the most researched technique in the profession. Gentle and specific, an adjustment involves no twisting or cracking. You remain in a neutral position the entire time. Kids, seniors, and everyone in-between loves their chiropractic adjustments.